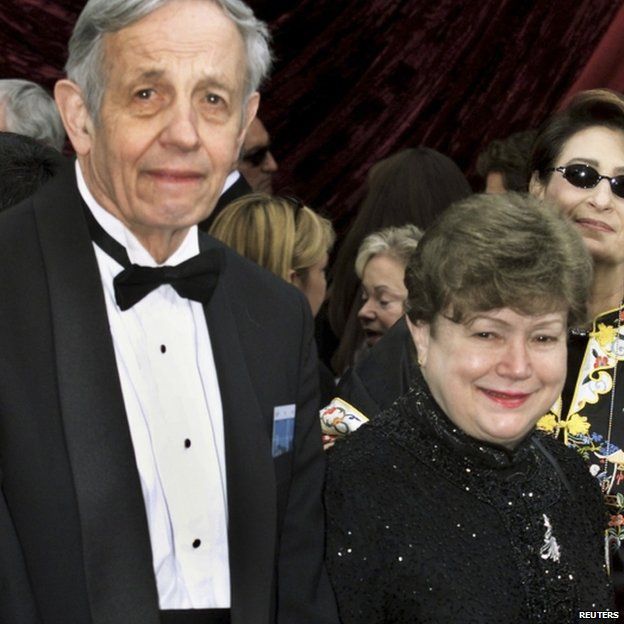 The world has lost a great gem in the man John Nash,  Nobel laureate who is gifted in the field of Mathematics died on the 23rd of May 2015 in a ghastly motor accident with wife .
Nash, 86, and his 82-year-old wife Alicia were killed when their taxi crashed in New Jersey,
The mathematician is renowned for his work in game theory, winning the Nobel Prize for Economics in 1994.
His breakthroughs in maths – and his struggles with schizophrenia – were the focus of the 2001 film.
Russell Crowe, who played him, tweeted: "Stunned… My heart goes out to John & Alicia & family. An amazing partnership. Beautiful minds, beautiful hearts."
The film's director, Ron Howard, also tweeted his tribute to the "brilliant" John Nash and his "remarkable" wife.
Alicia Nash helped care for her husband, and the two later became prominent mental health advocates.