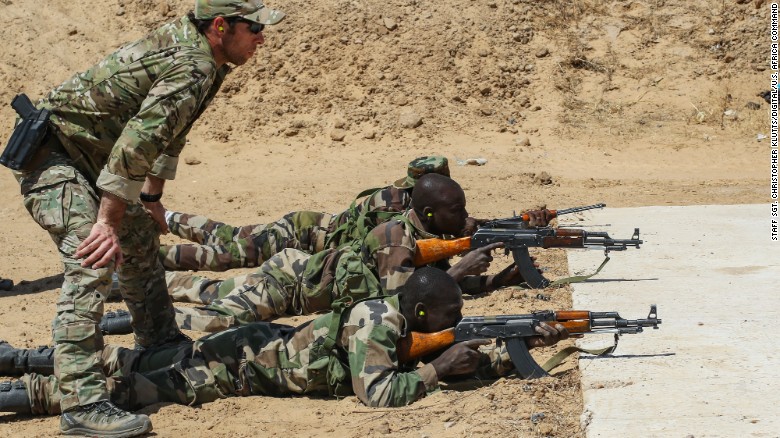 US Soldiers numbered three have been killed by insurgents up north of Niger, with the border with Mali according to reports made available by CNN, the Soldiers and two other Americans were wounded, the wounded soldiers have been sent to Germany; A soldier from a ' Partner nation' was also killed in the attack, the Islamist militants, including al-Qaeda and Boko Haram fighters operate in the area.
The US soldiers had been providing advice and assistance in Niger's counter-terror operations and come under "hostile fire", it said.
They are most active in neighbouring Mali, where French troops intervened in 2013 to prevent them from advancing on the capital.
Five Nigerien soldiers also were killed in the attack, according to a Nigerien security official.